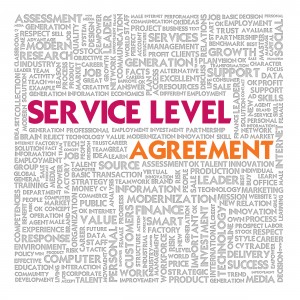 I presented a session at the IPI Conference last week on sustaining a customer service culture, and during the Q & A, a participant asked the question "how do we maintain our internal customer service standards when a portion of our service delivery is outsourced to a tech provider such as an app or mobile payment solution?" This type of outsourcing is becoming so commonplace in the parking industry, I'm sharing my response in this post.
Service Level Agreements
Every company will promise minimal down times and rapid issue resolution, so focus on what is in writing. This type of language should be in the form of Service Level Agreements. Companies who are truly ready and able to respond to issues will document it in writing and will include commitments around when network system updates will be completed, longest acceptable downtimes, who and how you can contact someone if necessary and penalties/remuneration available to you when standards aren't met.
Training Support for Your Team
If your team is responsible for any portion of end user support or other activities with the solution such as reports generation, activity downloading or integration with other systems, focus on the training support the provider will deliver to your team. It's surprising how often this is overlooked or assurance is given that the tool is intuitive. Depending on the level of involvement required of your team and system complexity, this training may consist of classroom or virtual live sessions, computer based, self directed content and/or user manuals by type of role. It's also useful to ask what type of training is provided when system enhancements are made as part of your vetting process.
It may seem like you are giving up control of your customers' experience when third party tech solutions are implemented, but you can remain in the driver's seat by keeping these considerations in mind when selecting a provider to partner with.