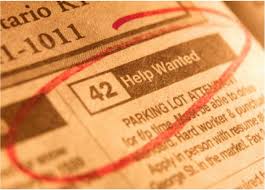 If the extent of your company's effort when it comes to candidate searches roughly entails posting a canned job ad on Craig's list and doing a quick search on LinkedIn, there's a lot of opportunity to improve the number of viable applicants currently being captured.
In 2014, 76% of all career seekers started their search on either Google, Yahoo or Bing; of those, 59% went to the potential employer's career page and only 23% were still relying on the "traditional" job boards. Which means people interested in working at your company are typically going to your company's website to learn about the open position, and as importantly what it would be like to work within your organization.
The same principles we apply to improve the customer experience actually lend well to attracting top talent through your company's website. Start first with scrutinizing how simple (or challenging) it is to just apply through the career page's online application. It's easy to improve the number of completed applications received by first examining your company's website from the perspective of the job seeker with these click stats in mind:
From the home page to the actual application is three;
From home page to career page is one;
From career page log in to application is two; and
To complete the application is four.
In research conducted by The Marlyn Group of 15 either national or regional parking operators, we found all:
had the same application process for both hourly and salaried positions;
went well beyond the number of acceptable clicks to apply for a position; and
required the applicant to first create a User Id and Password before he/she could actually apply.
As an applicant "testing" this same process over and over on each of the sites, questions came to mind for me. Why did I have to confirm I have a valid driver's license to apply for a Senior Staff Account position? How come I have to select days of the week, and hours of the day I want to work for a DBD role? One company required I provide emergency contact information before I was "allowed" to even review the open positions. The answers to these questions have little to do with learning the company's culture or the job itself. If you analyze the number of drop offs per page you can easily adjust to improve both the quantity and quality literally over night.
If you're interested in learning more about ways to improve the applicant experience on your company's career page, click here to download a white paper on How to Hire Top Talent Fast in Today's Market provided by The Marlyn Group during last week's National Parking Association Annual Show and Conference.