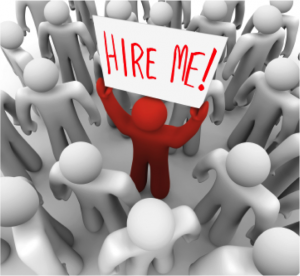 Today's career seeker has changed the way companies source candidates for open positions materially:
In 2014, 36% of the workforce were Millenials; that percentage is going to increase to 46% by 2020. 90% of Millenials stated they will stay with the current employer for only a three year period if they don't advance or develop their career.
Today's career seeker relies heavily on social media and mobile usage to search for opportunities and apply for positions. They access up to 18 different resources when exploring opening and mobile searches have jumped 110% between 2013 and 2014.
In the 2015 Career Seeker survey conducted by the Marlyn Group, 90% of respondents said they would be "high likely" to consider a new opportunity; 51% are actively searching and of those, 30% came from the Private Operator sector.
These statistics provide a good news/bad news outlook for employers: while the workforce will continue to increase with the 20-somethings who are highly motivated to consider new opportunities, they may or may not be open to a long term tenure with their employer. They also expect to learn as much about the company's culture as the position itself during their search and they are fast – the average candidate stays on the market for a substantially less amount of time than in the past and employers are feeling the impact: in the past twelve months the average search has increased to 8-12 weeks from job post to employment offer.
If you're experiencing tough times in today's market when it comes to hiring the right candidate for the right job, you're not alone. The Marlyn Group has written a white paper that highlights proven recruitment methods to improve both the quality and speed in which you hire top talent, specifically:
Better understand today's typical candidate and how companies need to shift from passive recruiting practices to active talent acquisition.
How to increase the number of applicants through social media and your company's website.
Identify your "ideal" candidate profile and ensure the job description, interview process and evaluation align with both the technical skills and behavioral attributes requirements.
Stop by booth 211 at the NPA Show this week to pick up your copy. We look forward to seeing you there!