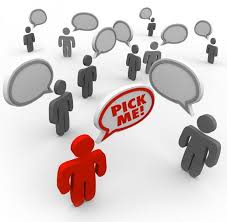 As the economy has strengthened, many companies have decided to move forward and fill deferred positions or add new roles due to increased productivity. This increasing demand for talented candidates has created an environment where it's an applicant's market. If you're looking to make your next career move, keep the following tips in mind to make sure you land that next opportunity.
A clear and concise resume is priority number one and should be no more than two pages in length. Highlight your top three accomplishments directly below your name and contact information in a word cloud or financial metrics. If you use the latter, make sure the metrics tie to your core areas of expertise and experience. Always list, at minimum, your past three positions including a detailed list of your responsibilities and a description of what each company does in addition to the role you played.
When you are selected to be interviewed for a position, review the company's website ahead of time and familiarize yourself with what the company does and who the key principals are. Be prepared to ask questions regarding the opportunity and company. Never say that you don't have any questions to ask when first prompted and be sure any questions related to compensation or benefits are the last ones you ask. Maintain professionalism in all interactions throughout the process including sending a thank you note to each interviewer.
Setting up alerts through job posting sites is valuable in terms of finding opportunities, but networking will garner the results you seek more quickly and effectively. There are many opportunities available and we can be one of the networking resources you leverage during your search. See our ad on the "Help Wanted Page" at www.parkingtoday.com, follow this link and complete a brief application, or simply email your resume directly to me at mbowen@marlyngoupllc.com.