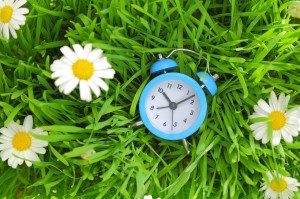 School's out soon and for a lot of us, it brings about sports camps, vacations and daily changes to the Monday through Friday schedule all of which can put work/life balance to the challenge from Memorial to Labor Day. If your company has ever thought about establishing a Flextime Program, this time of year is ideal for a test run.
Flextime is one those policies that brings about benefits perhaps not thought of until its actually implemented. Of course employees are typically happier knowing they'll have a three day weekend twice a month, but studies have also shown employees rank flextime as a top aspect to their own job seeking decisions and point to flextime as a reason they stay with their employer, with the value ranked equal to salary. As well, employees don't need to take an hour here and there off for dentist appointments, kid's haircuts or personal errands when they have every other Friday to schedule these types of activities.
Studies have also proven that employees who feel they have more control over their work environment are more satisfied with their work. With this improved satisfaction comes better productivity – in both quantitative and qualitative measures. And in plain speak means more assignments are done on time with a better level of value and service to the company, its clients and customers.
The key to a successful Flextime Policy is thoughtful planning and communications. Typical flextime schedules are forty hours worked in four days with the 5th day off or eighty hours worked in nine days with the 10th day off. Companies can also offer adjusted start and end times throughout the workweek to equal eight hours worked daily.
When deciding the flextime schedule, consider the impact of coverage both within the corporate department and how the output of your department affects others. For example, the first week of the month may not be the ideal time for a large number of operations managers to have a day off given they play a key role to month end close.
It really doesn't matter which schedule is chosen or if a company decides to use a couple of different flextime work schedules across departments. What does matter is that the hiring manager clearly communicates her team's work schedule to other departments and the employees themselves understand the "rules of the game". Once the program details are ironed out, draft and circulate a policy that reflects who is eligible, when it's being offered and how employees can participate.